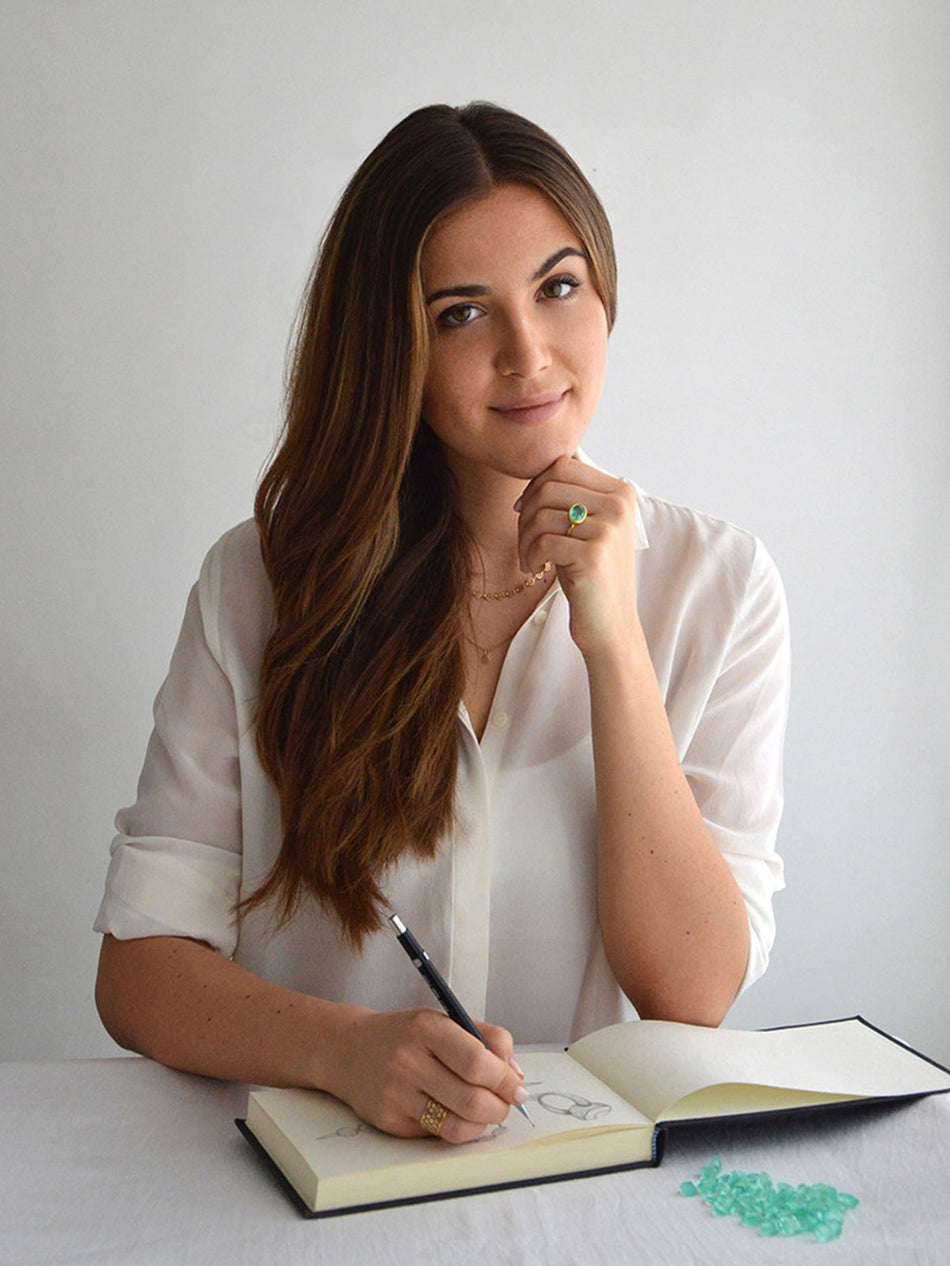 About Our Designer
Lace made of gold: through the traditional fine jewellery technic of "mise a jour", Anna Molinari accentuates the beauty of precious stones in her designs. Inspired by childhood memories of lace makers in Normandy and the architecture of Indian palaces admired along her travels, she has made this unique hand piercing technic her signature style.
Anna graduated from the prestigious art school, Central Saint Martins in London, and furthered her studies at the Gemological Institute of America in New York, where she received a diploma in Diamond Grading. After working for the big names of Place Vendome in Paris, Anna moved to India where she discovered the secrets of ancient craftsmanship and the world of precious gems.


Each and every jewel at Atelier Molinari is hand worked by artisans whose expertise has been passed down through generations. Atelier Molinari prides itself on keeping the artistry of handmade jewellery alive and sources materials from trusted local suppliers.
"It is in the hidden details that we find beauty" - Anna Molinari
Atelier Molinari has been featured in editorials such as Wallpaper and Vogue.