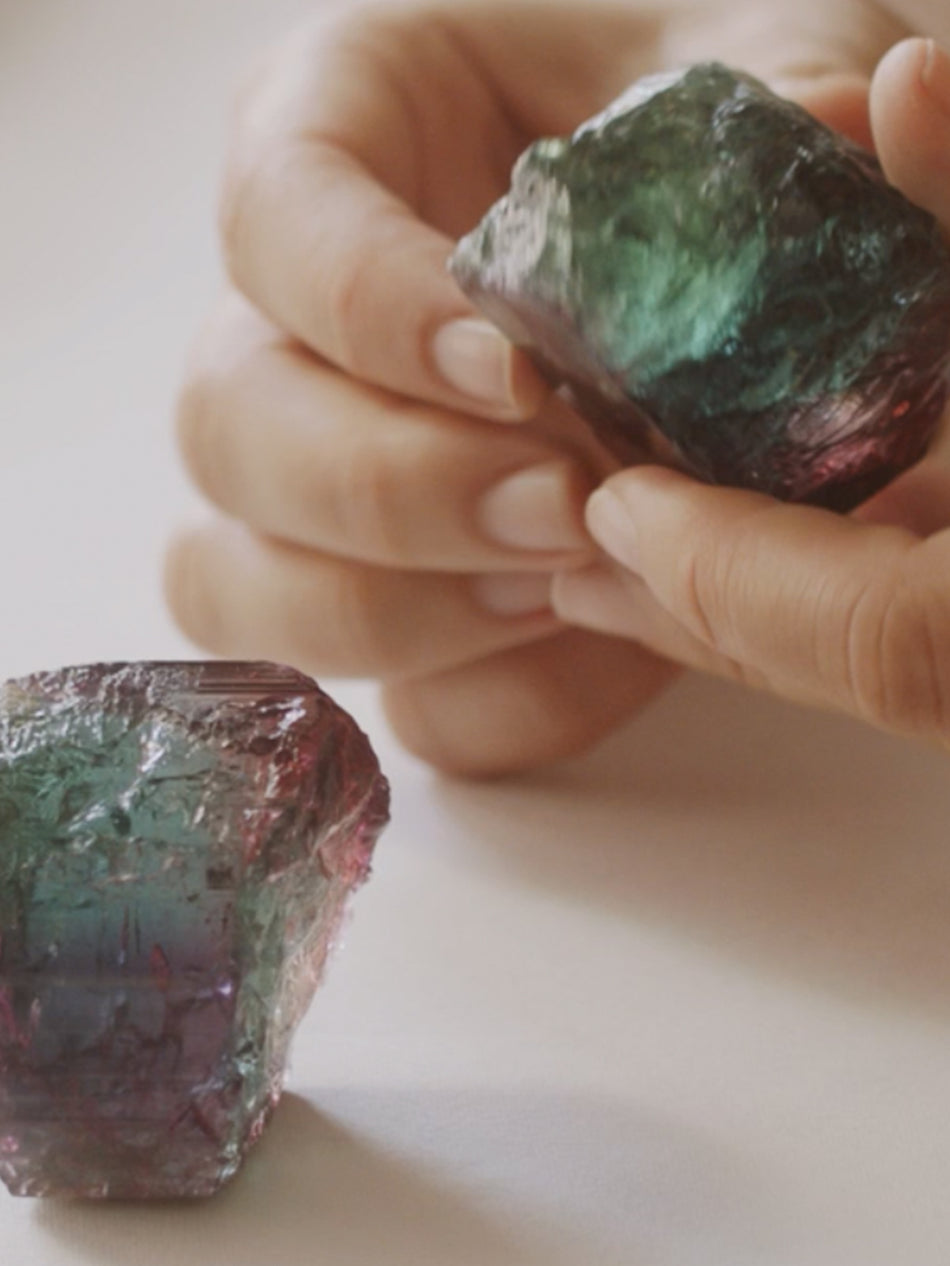 Our Stones
Atelier Molinari is committed to sourcing high-quality gems with integrity. We value traceability and the importance of knowing the origin of our stones.
"Ethics is an integral part of my definition of quality. For this reason, not only do I personally hand pick every single stone set into my designs, presiding over every step of its journey, but I also work with a limited number of trusted suppliers. This allows our brand to guarantee our stones come from legitimate sources which are not involved in funding conflicts and in full compliance with UN resolutions." - Anna Molinari
Atelier Molinari's GIA certified diamonds are in accordance with the 4Cs: Carat, Colour, Clarity, Cut - ethically sourced from trusted leaders of the diamond industry.
A selection of our fine stones are bought rough, hand cut and polished by expert gem cutters with skills passed on from generation to fit into our designs.
We believe in finding the perfect stone to fit our clients desire while respecting the environment and human rights.
See Our Stone Map