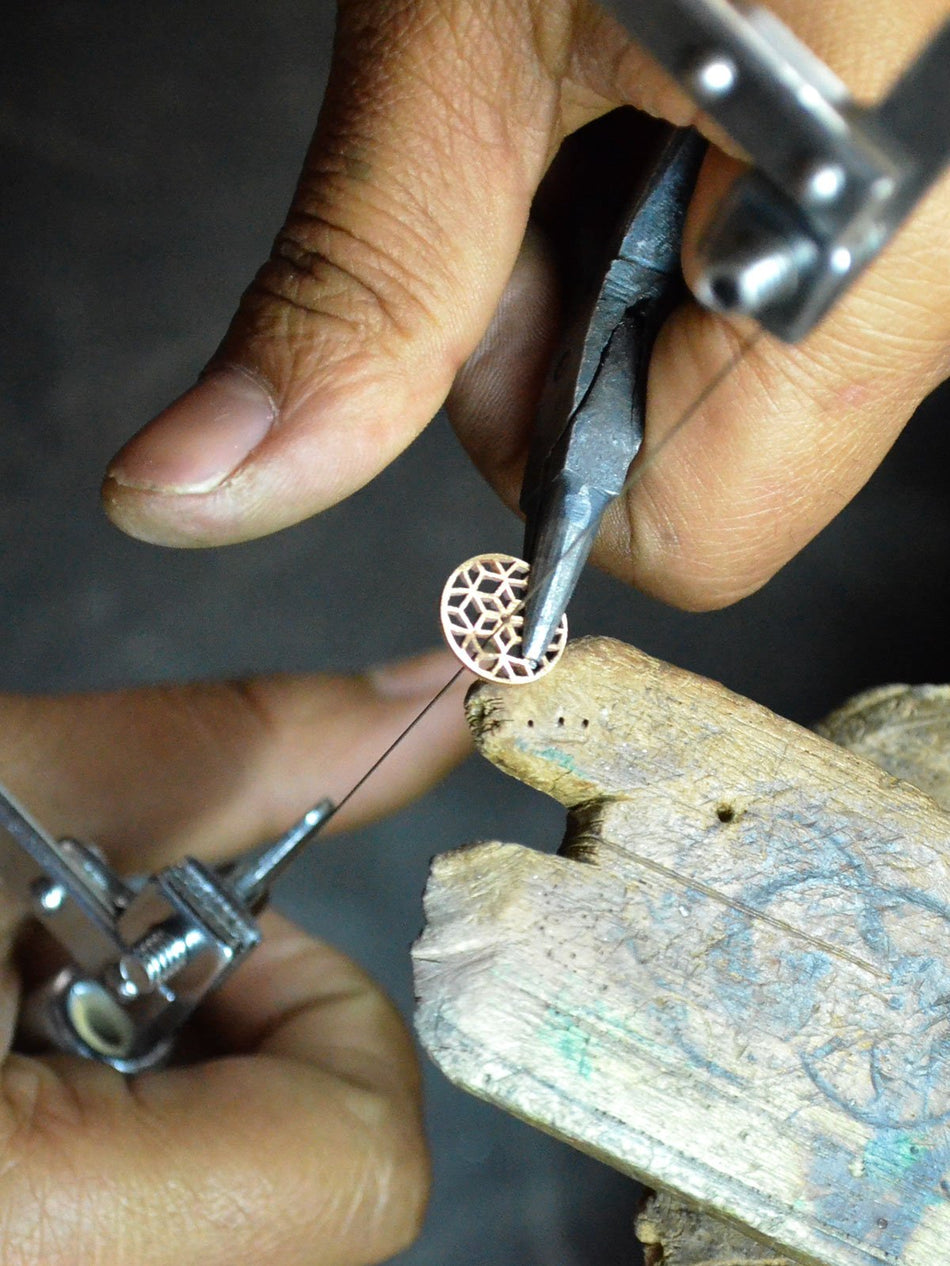 Our Workshop
As a small and growing company we are extremely proud of our close bond with all our artisans and suppliers resulting in a real trust and respect within our team. By choosing a piece from Atelier Molinari you are sustaining ancestral skills but also supporting our artisans communities.
Our production is done in-house by our highly talented artisans whom skills have been passed down from generations. High level of precision, expertise and meticulous craftsmanship is required from our craftsmen who each specialise in a particular stage of the process. We are proud to say that our Atelier is where we have mastered our iconic Precious Lace.
Our refined craftsmanship is at the heart of our work: we truly hope our timeless designs will be passed on through generations.